Climbing Wall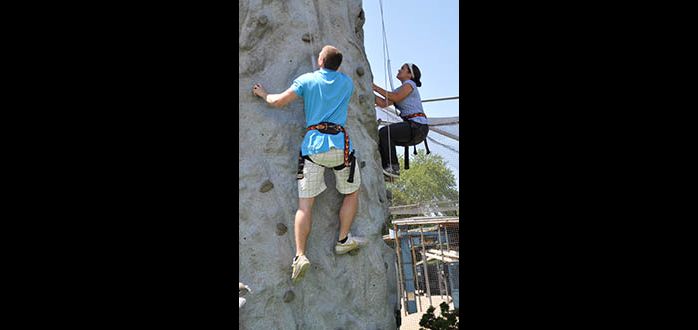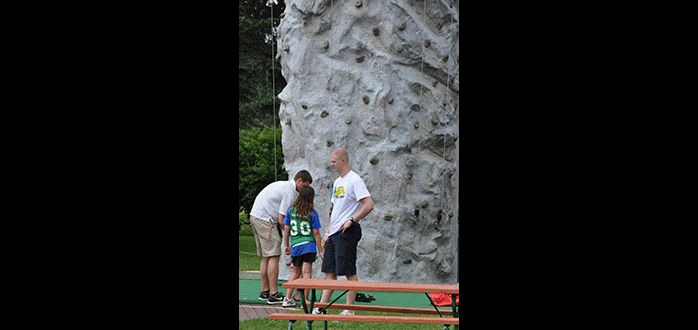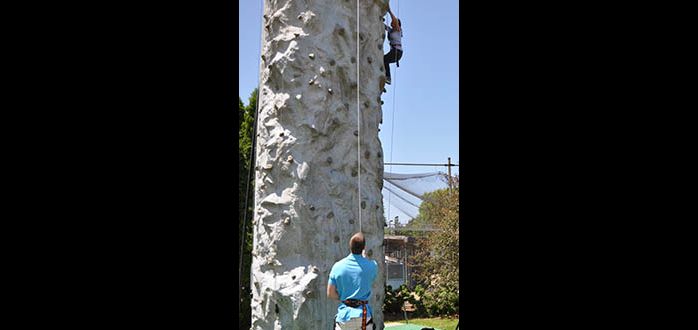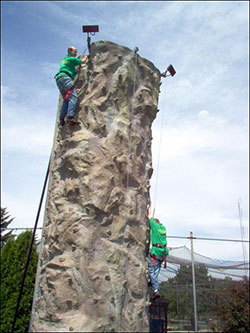 We plan on opening the Climbing Wall soon during the month of April, 2021.
We have Sanitizer stationed at "The Rock" – we ask our guests to use before and after use of the Climbing Wall
Have fun climbing our 3 story wall with five unique climbing routes with auto-belay.  Each climbing route represents and different level of difficulty.  The "auto-belay" system is based on a hydraulic system that provides controlled repelling back down the climbing wall.
Race your friends up "The Rock".
Rates
$5 for 3 climbs