Water Wars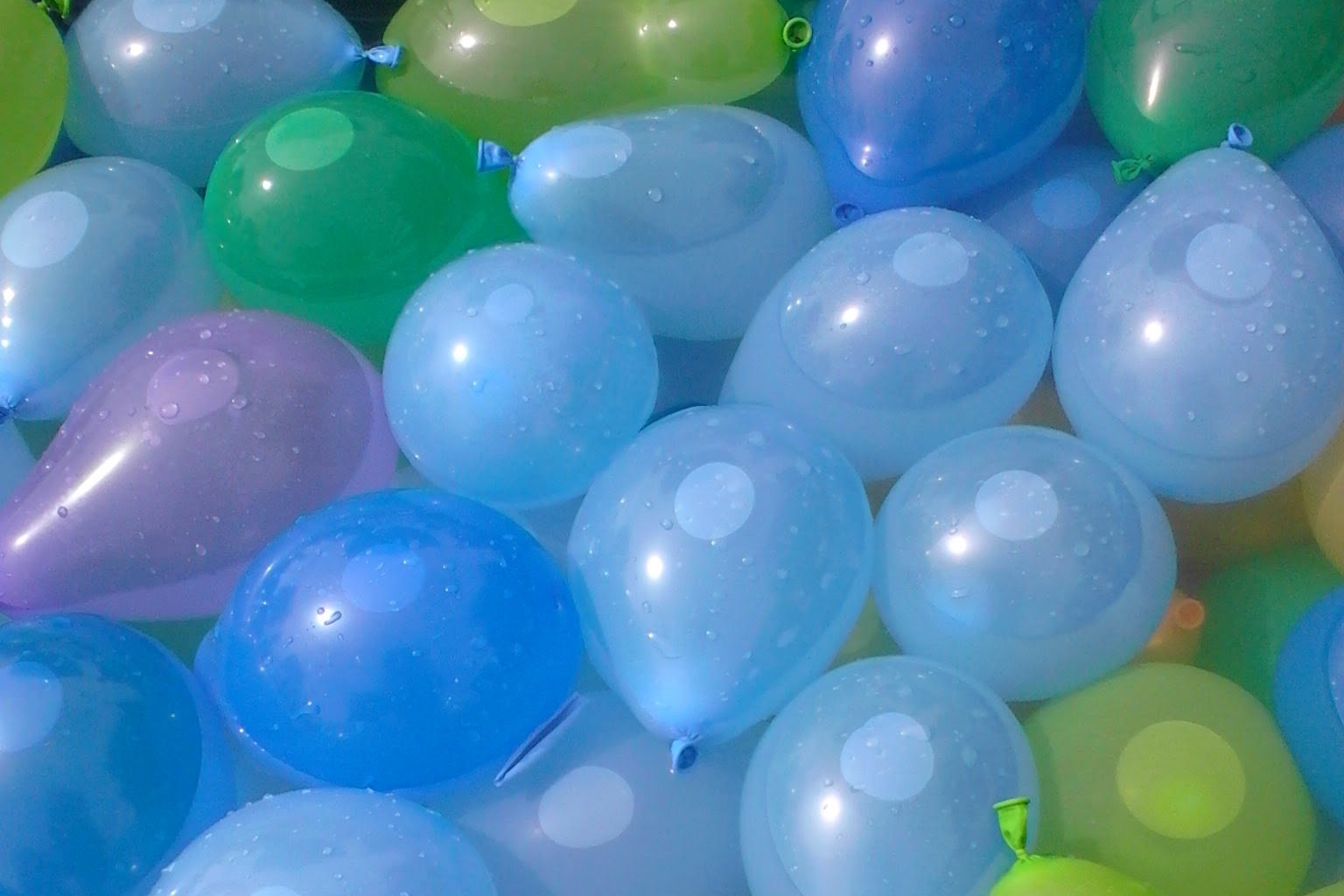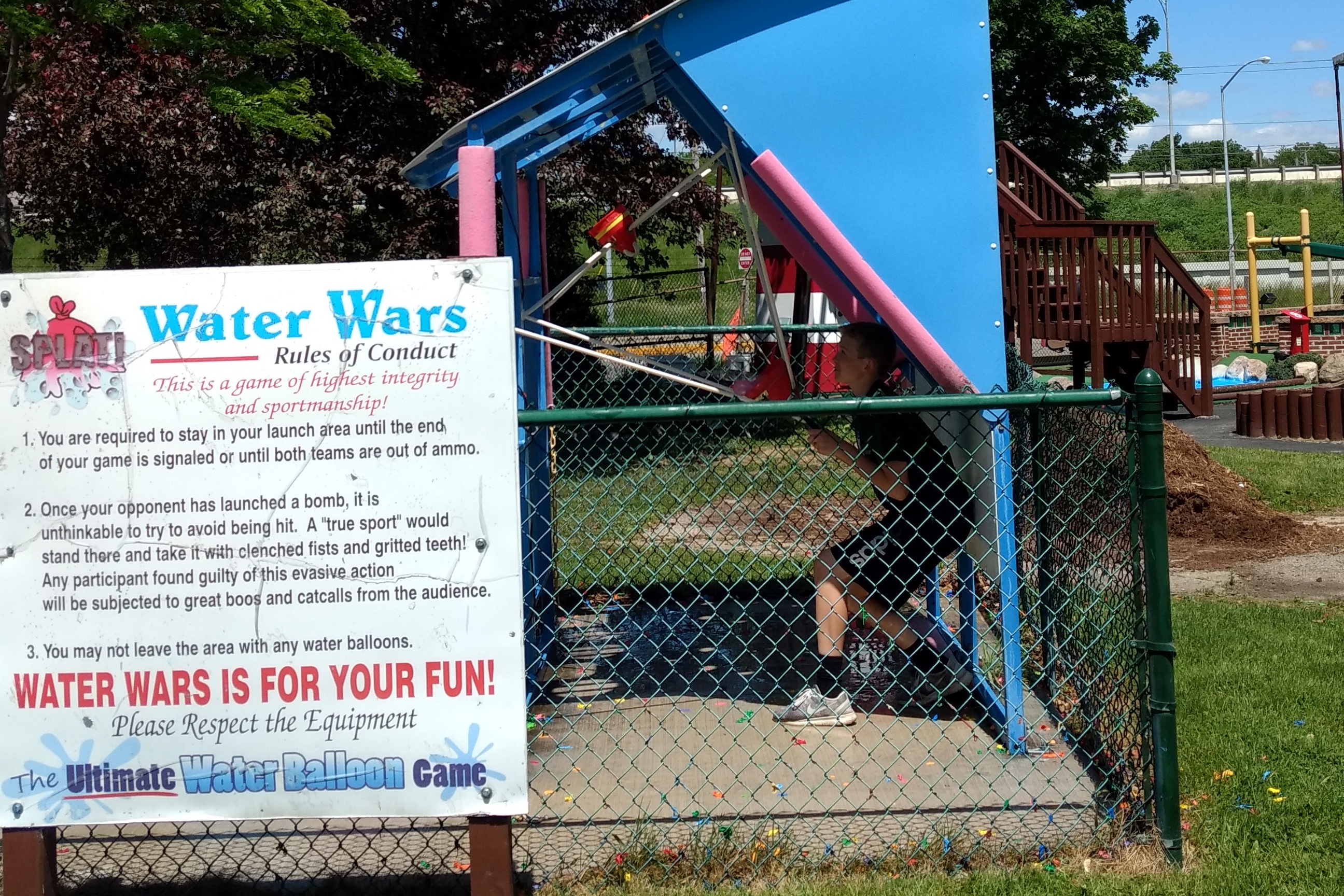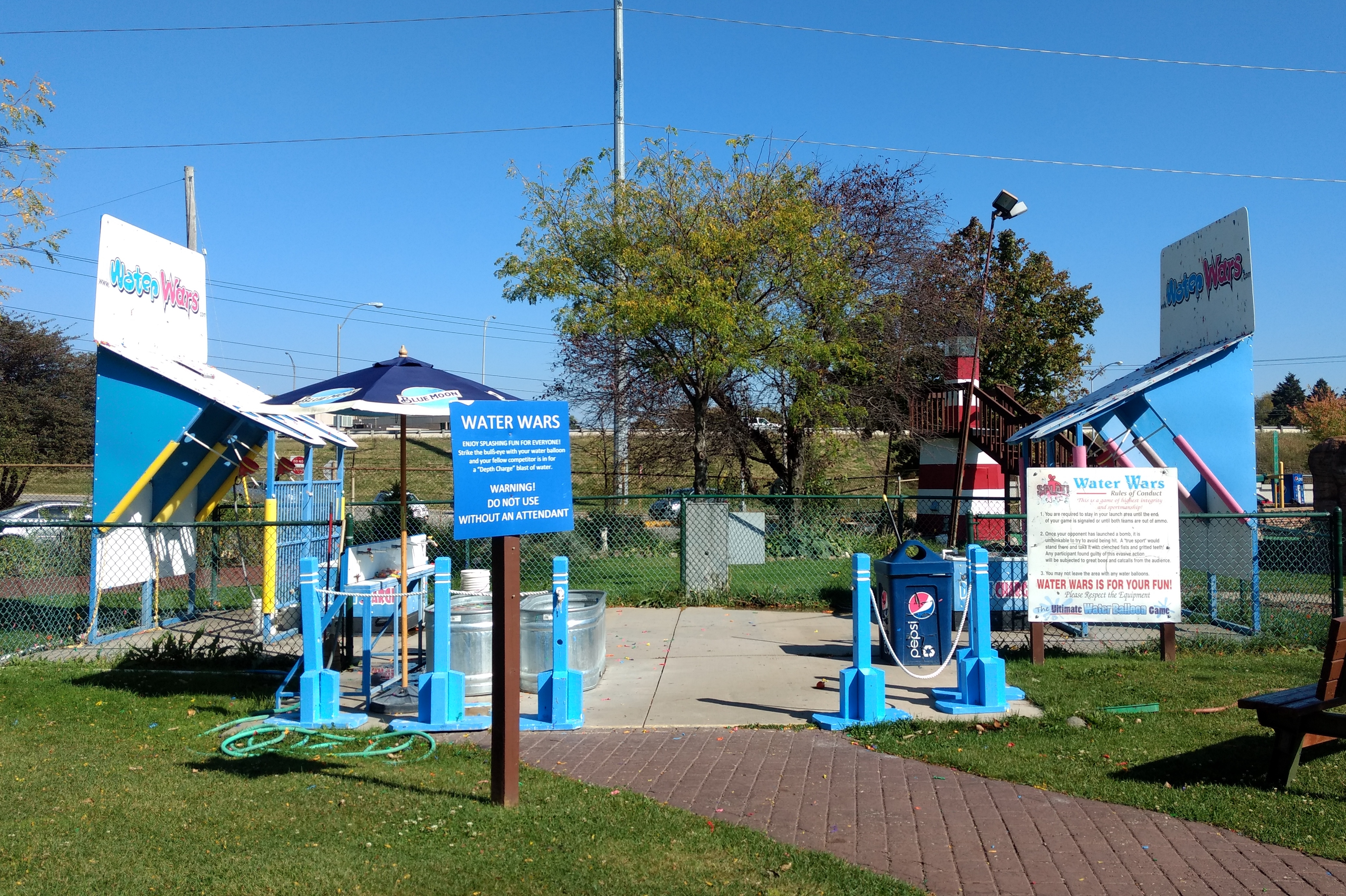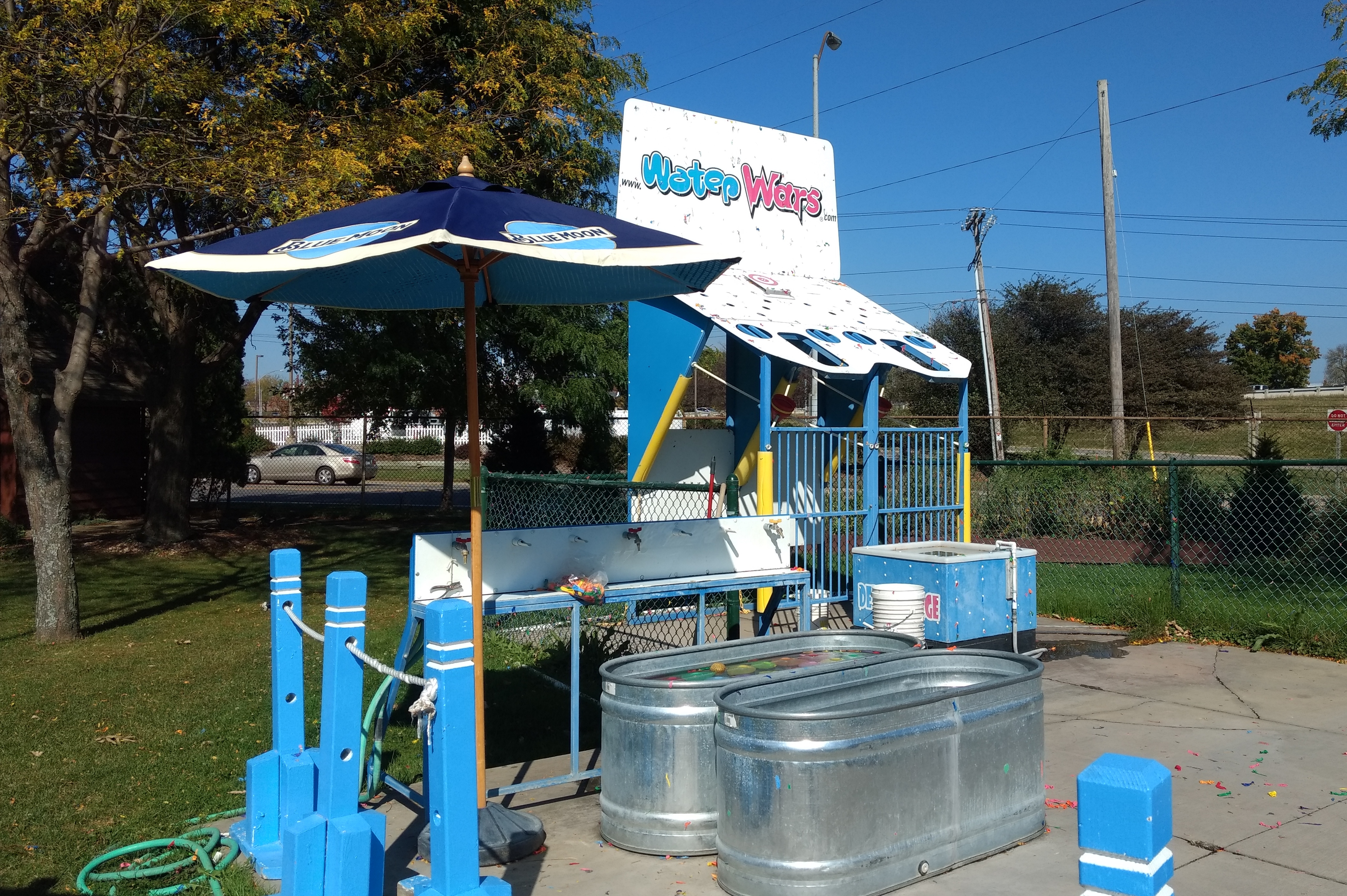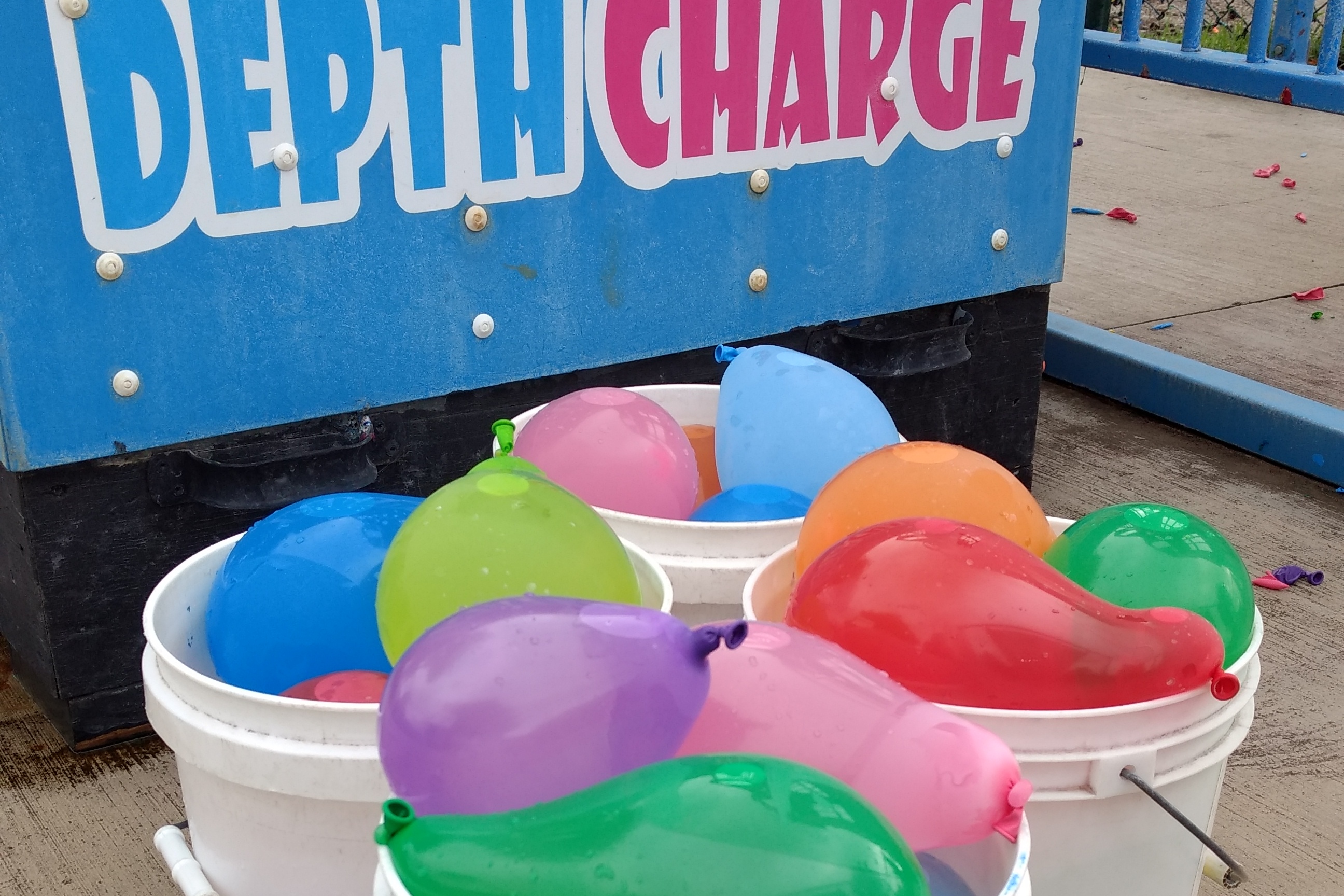 Water Wars is safe water balloon fun using rubber tubes and funnels to slingshot water balloons at your favorite human targets who are positioned in an aluminum cage 40 feet away. Strike the bulls eye with your water balloon and your fellow competitor is in for a "Depth Charge" blast of water. It is a great way to cool off, great fun to watch, and an exciting and refreshing way to have fun with your friends and family.
Water Wars is Closed for the Season.
Thanks for having a Splash with Us!
$7 – 2 BUCKETS
$12 – 4 BUCKETS