A Madison Tradition for 65 years!
Celebrate with us on August 9, 2020.  Enjoy the best prices of the year!  See details below.
We want you to have peace of mind when visiting Vitense Golfland. The health, safety, and happiness of all of our guests are always of utmost importance to the Vitense Golfland Team. At this time of heightened concern, we've seen our entire workforce embrace the facility-wide initiative to help put our guests and employees at ease with increased safety measures.
We are continually monitoring the situation and monitoring the recommendations from the CDC and local public health authorities. We have instituted procedures to train our employees on specific hygiene, cleaning and protective measures.
We want you to know that during this time, we are taking this very seriously and the health and wellness of our guests and associates is our utmost priority. To put your mind at ease, we want to share with you as much information as possible about the initiatives we put in place to ensure your safety.
Golf Range/Suites
Golf Range
No more than 2 guests may share a golf bay at a time
We have reduced our outside sitting areas and tables to ensure and encourage 6 foot physical distancing
All food and beverages are delivered with our employees wearing gloves and face mask.
Range balls and range buckets are fully sanitized between uses
Fully sanitized rental clubs are available for use to our guests although we recommend use of your own equipment
Miniature Golf
Miniature Golf
We limit the number of guests on our course by using a Starter on each course ensuring groups to be spaced 2 holes apart and encourage 6 foot physical distancing.
All putters and golf balls have been sanitized and procedures are in place to sanitize after every use. You are also welcome and encouraged the use of your own equipment.
We have initiated procedures to sanitize touch points on the course on a regular basis
In the event of having to wait to start your round of golf, we have created spacing that are outside and at least 6 feet apart
Par 3 Golf Course/ Foot Golf Course
Par 3 Golf Course/ Foot Golf Course
Online tee time reservations and payment available to allow touchless transactions. Please click HERE to make a reservation.
Reservations may have no more than 4 players in the group
Tee times are spaced out appropriately to avoid any grouping of players
We have removed rakes and ball washers from course
We have modified the hole on the green to allow you to putt into the hole without removing the flag stick which allows for touchless play
We regularly sanitize any potential touch areas such as flag sticks
Staff at The Hub will deliver food or beverages wearing a mask and gloves
Rental of clubs, pull carts or soccer balls are available and sanitized between uses. We encourage guests to bring their own equipment.
Batting Cages
Batting Cages
We have fully cleaned and sanitized our batting cage area and they are OPEN!
We encourage our guests to use their own equipment as much as possible. We do require anyone using the batting cages to have a helmet on.
Helmets and bats will be available at our sanitation station in the building and will be fully sanitized after each use.
Procedures of regular cleaning and sanitizing of high touch areas have been initiated
All tokens will be sanitized between uses
Hand Sanitizer available
Climbing Wall, Jump Shot and Water Wars
Climbing Wall, JumpShot, Aeroball, and Water Wars
We have Sanitizer at each location – we ask our guests to use before and after use of the Climbing Wall, JumpShot, Aeroball, and Water Wars.
Leagues and Lessons
Leagues and Lessons
All lesson and league programs are open and available as scheduled!
UPCOMING EVENTS
2 Person Team Championship
2 Person Team Championship
Tuesday, August 18, 2020
Enjoy 18 holes of golf in three different formats including: scramble, best ball, and modified alternate shot played on our Woodlands Flex Par 3 Golf Course. Lunch and award ceremony will follow golf.
Any 2 players in this fun event. No age requirements
Team entry fee of $36 includes: 18 holes of golf, dinner & prizes
Tournament format: 6 holes scramble, 6 holes best ball & 6 holes modified alternate shot
5:30pm shotgun start
Limited to 27 teams, please register early
Click here for Registration Form
Click here to register online
OUTDOOR & INDOOR MINIATURE GOLF COURSES ARE OPEN!



Reservations are not required to play.  Please see the miniature golf link for procedures we have implemented to ensure a safe guest experience. 
GOLF RANGE IS OPEN
All Golf Suites and outside mat and grass bay areas are open!  No reservations required.  TUESDAYS ARE FREE TOPTRACER DAYS!
GOLF & FOOTGOLF COURSES ARE OPEN –
PLAY DAY & NIGHT UNDER THE LIGHTS!
click here for online reservations or call 608-271-1411 ext. 0 to reserve your tee-time.
ALL REMAINING ACTIVITIES OF BATTING CAGES, CLIMBING WALL, AEROBALL, JUMPSHOT, & WATER WARS ARE OPEN!
Please see above links for procedures we have implemented to ensure a safe guest experience.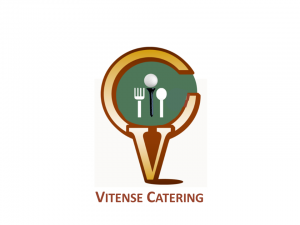 HOURS OF OPERATION
Sunday – Thursday 8:00am to 11:00pm
Friday & Saturday 8:00am to 11:30pm