OUR NEW ADDITION – UPPER LEVEL GOLF SUITES – ARE OPEN!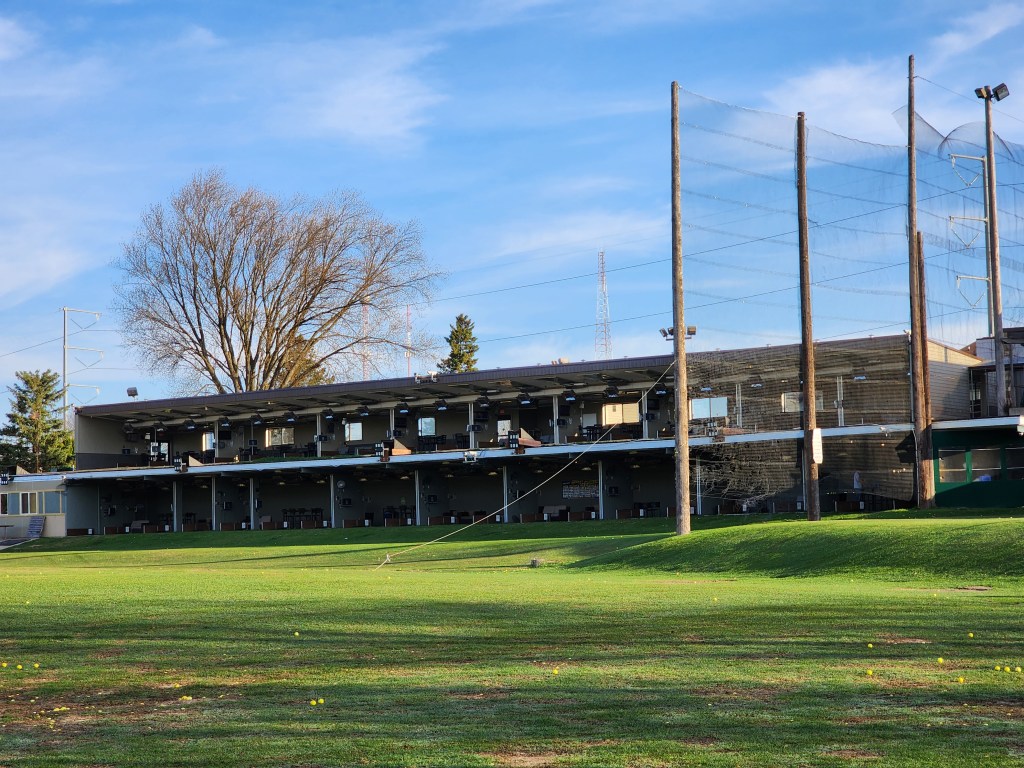 We now offer two levels of a golf range practice and entertainment experience with 25 Golf Suites accommodating 56 Bays all equipped with Toptracer – available for FREE at all times!
Download the "TOPTRACER RANGE" app to further enhance the incredible experience. 


PAR 3 DAY  & NIGHT GOLF COURSE
  Play the new design for the 9 hole par 3 golf course – a "hole" new day & night experience in 2023!
The Batting Cages are OPEN!

Monday – Friday: 10:00am – 8:00pm
Saturday: 9:00am – 9:00pm
Sunday: 9:00am – 8:00pm
2 INDOOR GOLF & MULTI-SPORT SIMULATORS
Our two golf simulators with high-speed cameras and infrared light wave technology provide unmatched golf swing data and real-time ball feedback.  Play virtual golf at Championship Golf Courses such as Pebble Beach and TPC Sawgrass.
The simulators offer more than a golf course experience.  You can use the simulators for up to 13 different sports and activities such as soccer, football and basketball using real sports equipment.  Experience amazing, life-like game play delivering the ultimate sports entertainment experience. 
Rates:
$29 flat rate per hour Sunday 4pm through Friday 4pm
$39 flat rate per hour Friday 4pm thru Sunday 4pm 
You do not need to make a reservation but reserving is encouraged.  Please see link at top of page for reservations.
UPCOMING EVENTS
Leagues
Leagues
JR PGA League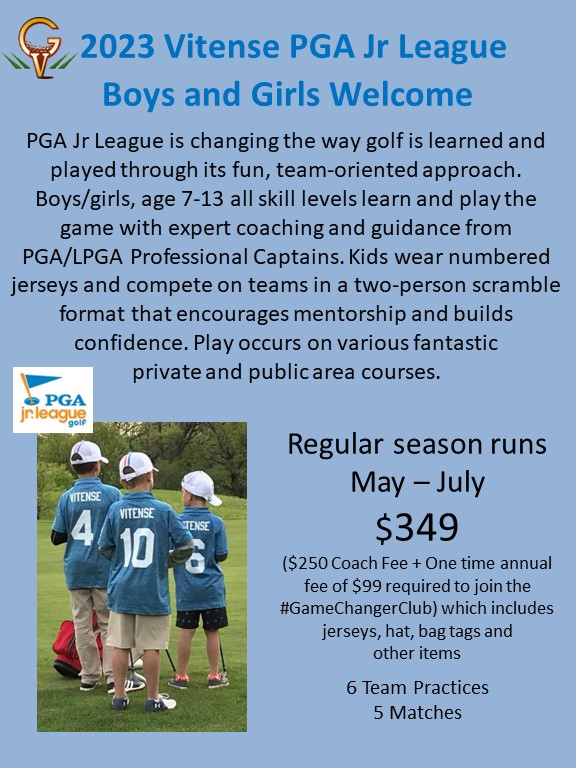 Online Registration Required
Click Here to Register ONLINE
HOURS OF OPERATION
 Sunday   8:00am to 10:30pm
Monday thru Thursday  8:30am to 11:00pm
Friday 8:30am to 11:30pm
 Saturday   8:00am to 11:30pm