Volleyball League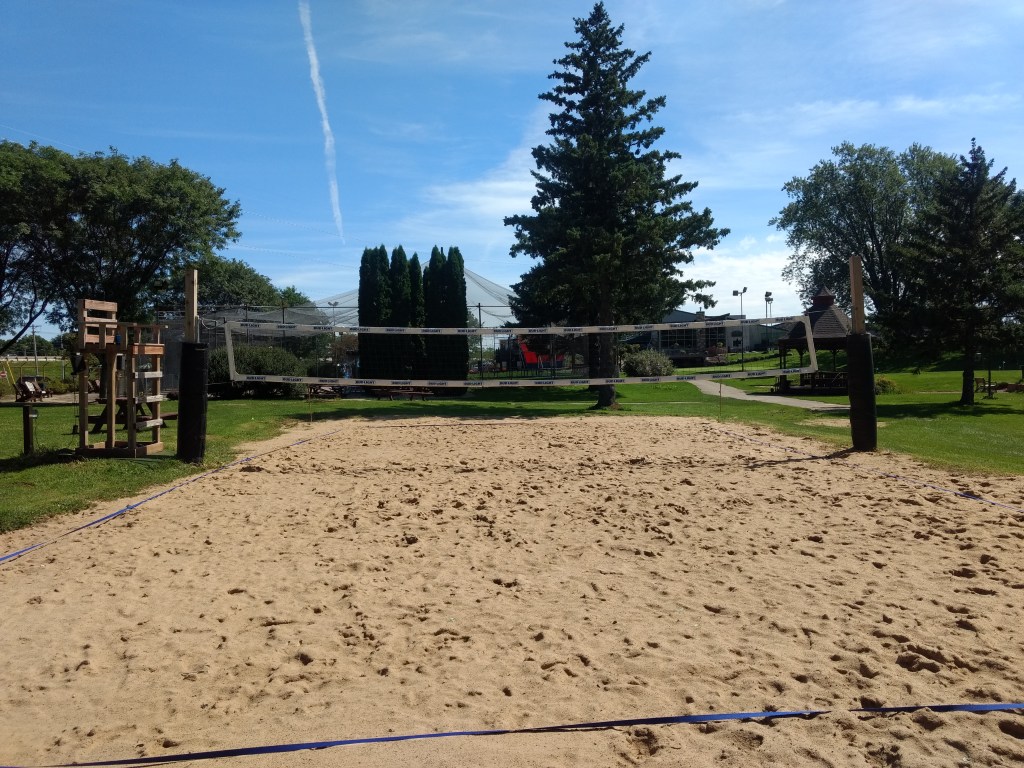 Volleyball at Vitense
Our sand volleyball court is nestled in a serene setting overlooking our golf course.
We hope to see you returning to league play in 2021.

Registration is not complete until your payment is received in full.
Checks or money orders should be made payable to: Vitense Golfland (major credit cards accepted)
Cost: $250
Every regular team player and substitute must sign a player release of liability.
Player Liability forms acts as your team roster. Opposing team can question your roster at any time.
Play is on Tuesdays or Thursdays- times: starting at 6pm
 League consists of 17 weeks. (Dates of play and end of season are subject to holidays and makeup games)
Just a reminder – WE RARELY CANCEL! so if you are not sure, please call and ask.
*Weekly Volleyball drink specials * Pitcher Punch Cards * Prizes * Trophies * Fun in the Sun *
Click here for Rules
Click here for Player Release of Liability form
Contact Nik Brindley at 608-271-1411 ext. 303 with any questions.