Volleyball League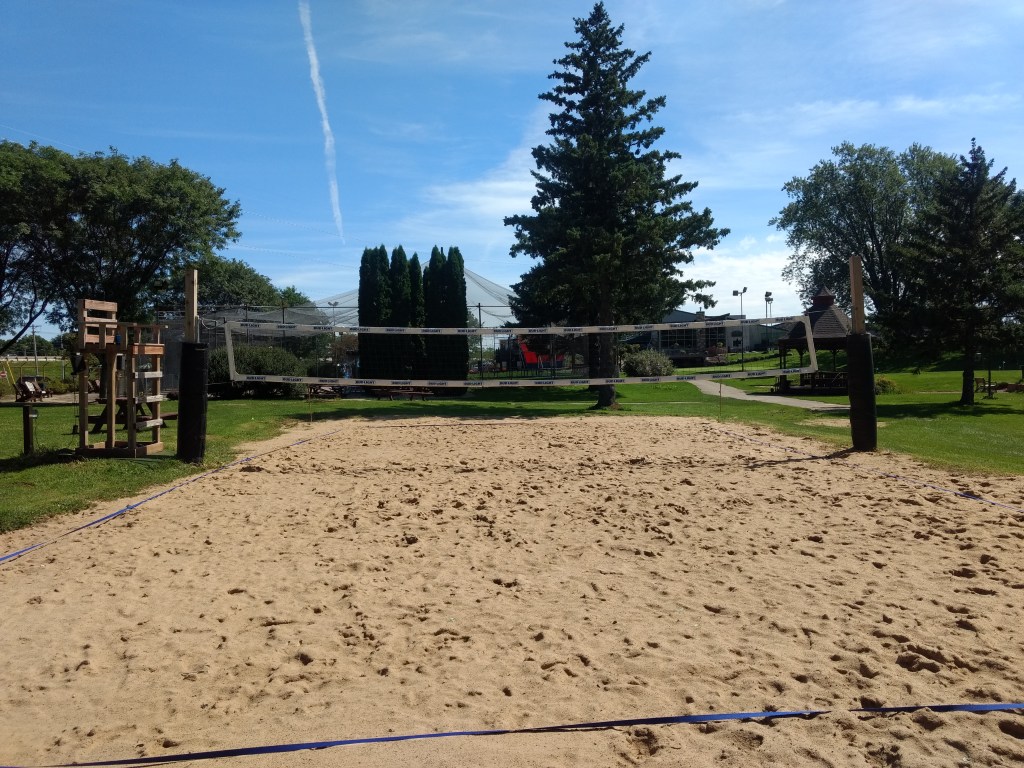 Volleyball at Vitense
Our sand volleyball court is nestled in a serene setting overlooking our golf course.
Volleyball League – Our League is FULL for both nights!
14 weeks
Tuesdays: June 1st – August 31st
Thursdays: June 3rd – September 2nd
Registration is not complete until your payment is received in full.
Checks or money orders should be made payable to: Vitense Golfland (major credit cards accepted)
Cost: $200
Every regular team player and substitute must sign a player release of liability.
Player Liability forms acts as your team roster. Opposing team can question your roster at any time.
Play is on Tuesdays, Thursdays, OR Fridays! – times: starting at 6pm
 League consists of 14 weeks. (Dates of play and end of season are subject to holidays and makeup games)
Just a reminder – WE RARELY CANCEL! so if you are not sure, please call and ask.
*Weekly Volleyball drink specials * Pitcher Punch Cards * Prizes * Trophies * Fun in the Sun *
Click here for Registration Form
Click here for Rules
Click here for Player Release of Liability form
Contact Nik Brindley at 608-271-1411 ext. 303 with any questions.