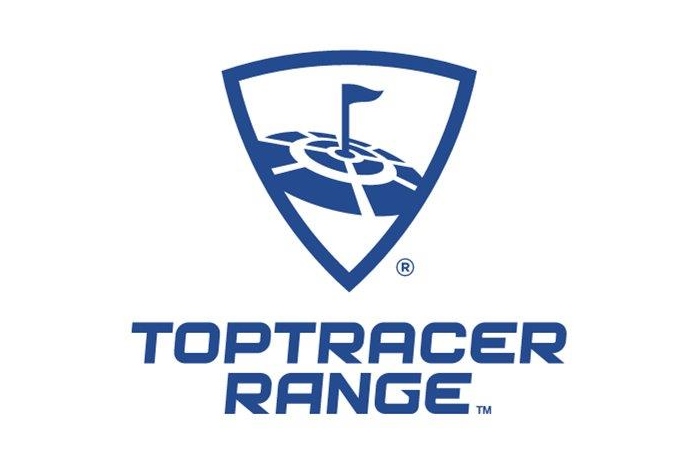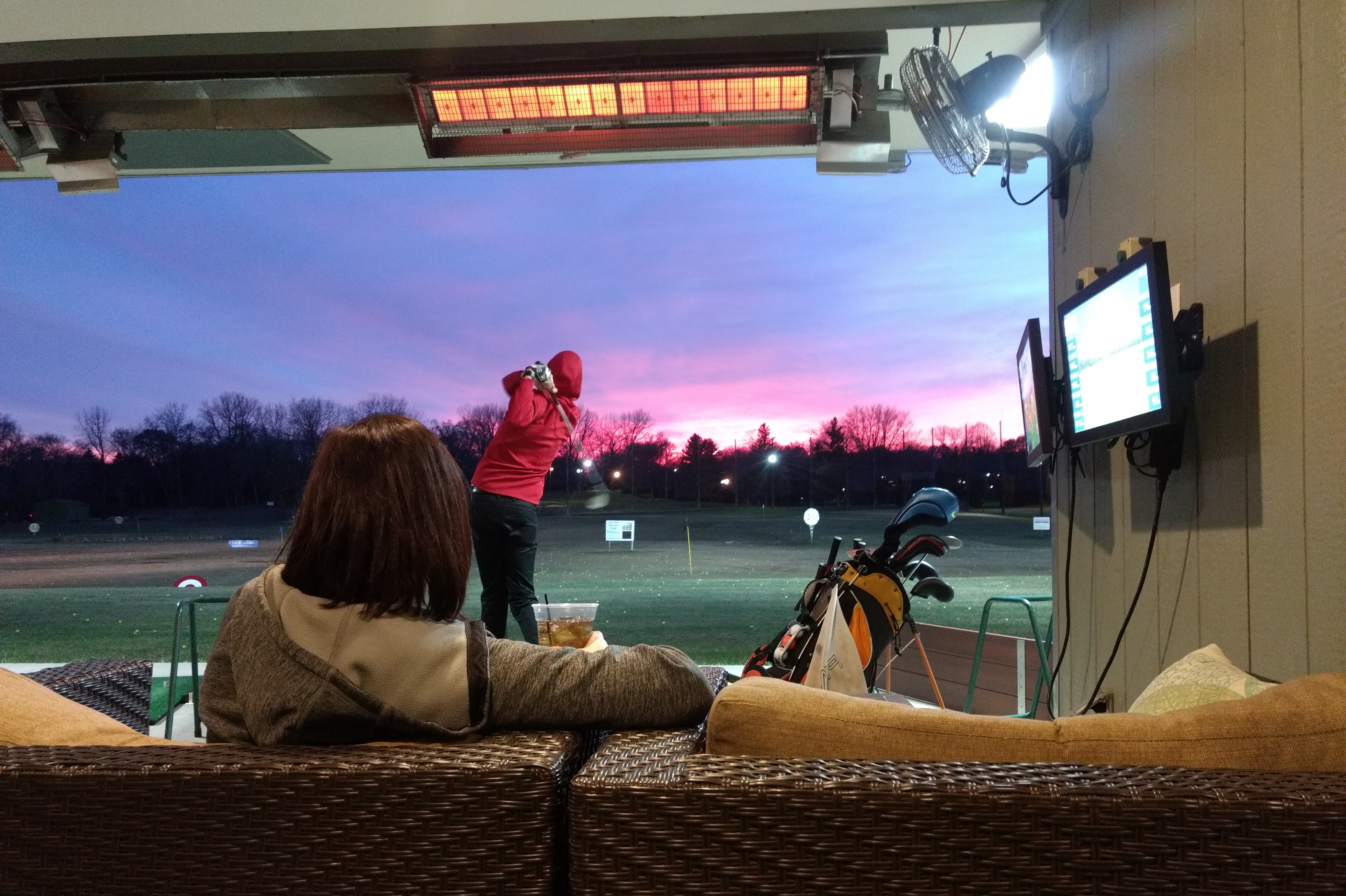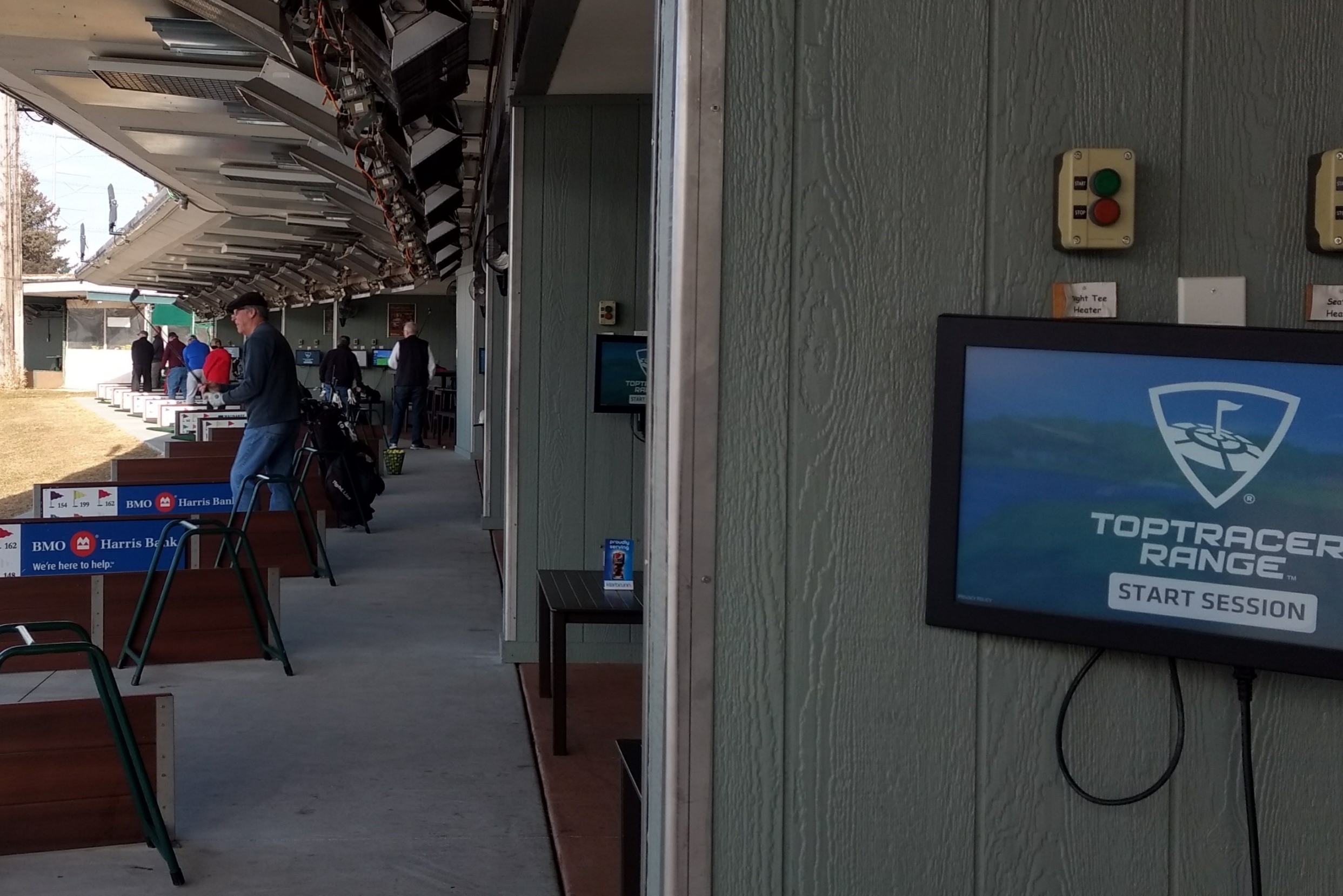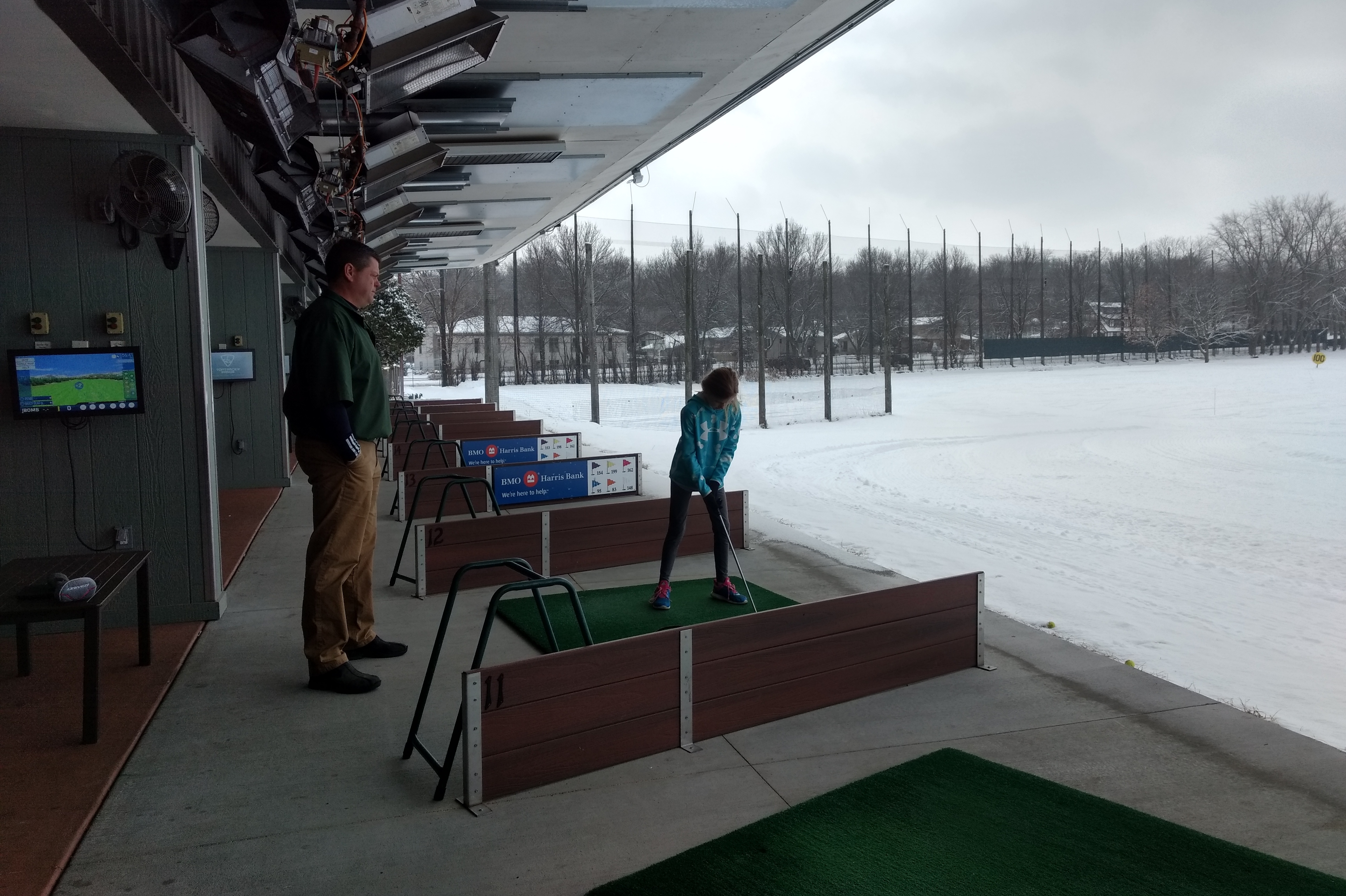 GOLF RANGE IS OPEN
The Golf Suites, other bay areas and all grass tee areas are open!   No reservations are required. 

Each of our 36 Bays within our 16 Golf Suites is equipped with
TOPTRACER

–  a computerized gaming system that provides 6 mode options:

Warm Up – tracks shot variables and provides view of animated ball flight.  If you have trouble seeing your own golf ball fly, don't worry, you have a replay of every shot!
My Practice – allows you to capture variables of each shot of every club to calibrate your set.  History can be downloaded to the TOPTRACER app where you have permanent swing data maintained by week, month and year.  Absolutely cool!
Closest to Pin – a game which animates the ball flight for you in addition to providing precise shot measurements using…HOLE #7 at Pebble Beach!
Points Game – develops various virtual scoring rings around pins on the golf range.  This is a wonderful game for all levels of players including those that are new to the game.
Long Drive – just as the name indicates, a long drive fairway grid is identified on the TOPTRACER touch screen and have at it.  – be safe!  Your shots are tracked with animated ball flights and data.
Approach Challenge – hit your best approach shots and hunt the pin. Distances from the pin on each hole will be totaled, so lowest score wins! Be aware that shots into the rough or a hazard are penalized, so hit them tight!
Virtual Golf – one of the many awesome aspects of TOPTRACER, this mode allows you to play a virtual round of golf at world famous courses like Pebble Beach.  The ball tracking and graphics are amazing.  You don't need to carry your bag, rent a golf cart and visit a beverage cart.  We offer service directly to your Golf Suite.  You deserve VIP treatment!
Go Fish – Introducing…GO FISH! A new fun, family-friendly game! It lets you earn stars and collect different species in your aquarium all while working on your game and shot accuracy. It's OFF THE HOOK FUN!

Check this out:
Our Golf Suites with TOPTRACER provide you with a spectacular practice, gaming and entertainment experience!
---
TUESDAY IS FREE TOPTRACER DAY!
$5
Monday                    Open to 6:00 pm
Wednesday              Open to 6:00 pm
Thursday                 Open to 6:00 pm
Friday                      Open to 6:00 pm
Sunday                    All Day
$10
Monday                    6:00 pm to Close
Wednesday              6:00 pm to Close
Thursday                  6:00 pm to Close
Friday                       6:00 pm to Close
Saturday                  All Day
TOPTRACER RANGE MEMBERSHIP
Unlimited use of TOPTRACER Range for One Year   $99
RESERVATIONS
2-Bay Golf Suite   $130  –  2 hours of TOPTRACER with 4 Big George Buckets.  Price includes $50 deposit for food & beverage that is applied to your f&b purchases. (Please note that the unused f&b deposit is non-refundable.)
3-Bay Golf Suite   $195  –  2 hours of TOPTRACER with 6 Big George Buckets.  Price includes $75 deposit for food & beverage that is applied to your f&b purchases. (Please note that the unused f&b deposit is non-refundable.)
To reserve a suite, please call 608-271-1411 ext. 0
---